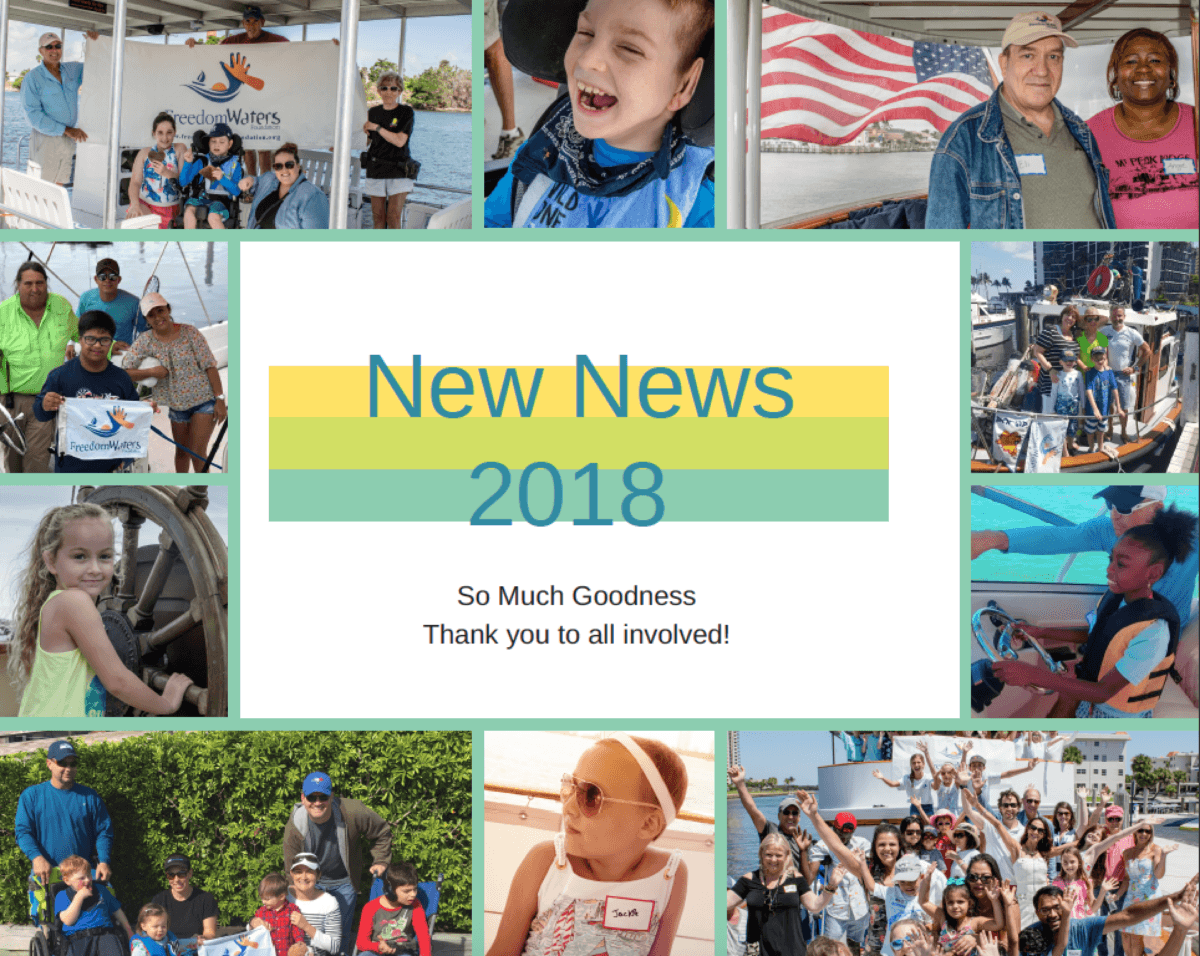 So Much New News – June 2018 –
January 9th, 2018
AHOY FRIEND
So much new news from Freedom Waters Foundation…
1)  More participants served than ever before in Freedom Waters Foundation history and growing. With Program Coordinators in three Florida Regions in South Florida: Elisabeth Devik on the West Coast (from Marco Island to Clearwater), Lori Griffith in the Palm Beach County and Jupiter area and Chelsey Villareal in the North Miami and Ft. Lauderdale area.
2) New FWF Board Members:  Patricia Luppy of FineMark Bank, Mike Bruno of Stonebridge Partners and Brianne DeSellier of Crowe Horwath, LLP.
3)  Kind Mariners Ball date for next year is set for Thursday, February 7, 2019 and the theme is AMORE.  Mike and Meg Bruno are chairing the event once again this year and are looking forward to sharing a evening of sophisticated fun and entertainment.
FWF is blessed with numerous community partners and boat owners who generously give of their time and use of their vessels and crew.  We are truly grateful to have such a loving, caring family.
 Thank you to all involved on so many levels from Board Members, boat owners, volunteers in and out of the office, to staff, supporters and all of our participants.
Enjoy the many photos below and click on them to view more.
Thank you for your time to be here with us!
Debra Frenkel, LCSW
Executive Director/Founder
Interested in joining our team? Contact Us today and start making a difference!