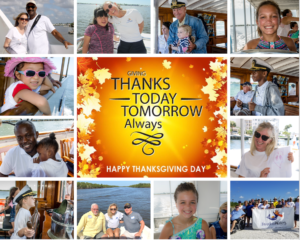 Ahoy Friend!
Happy November!
We are so grateful fo YOU!
Freedom Waters Foundation is a family of participants, volunteers, boat owners and donors! See just a few in this eblast and click to see more!
And, this family makes magic happen together all year round.
With a full heart, THANK YOU!
Debby
Debra Frenkel, LCSW
Executive Director/Founder
Interested in joining our team? Contact Us today and start making a difference!