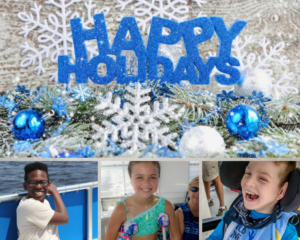 Happy Holidays –
December 2018
Ahoy Friend!
Happy Holidays to you and yours!
May you be at ease and your hearts filled with LOVE!
Whether alone or with family and friends, may you find what gives you joy, peace and fulfillment!
From all of us to all of you – Happy Holidays!
With wishes of great PEACE!
Debby
Debra Frenkel, LCSW
Executive Director/Founder
Interested in joining our team? Contact Us today and start making a difference!