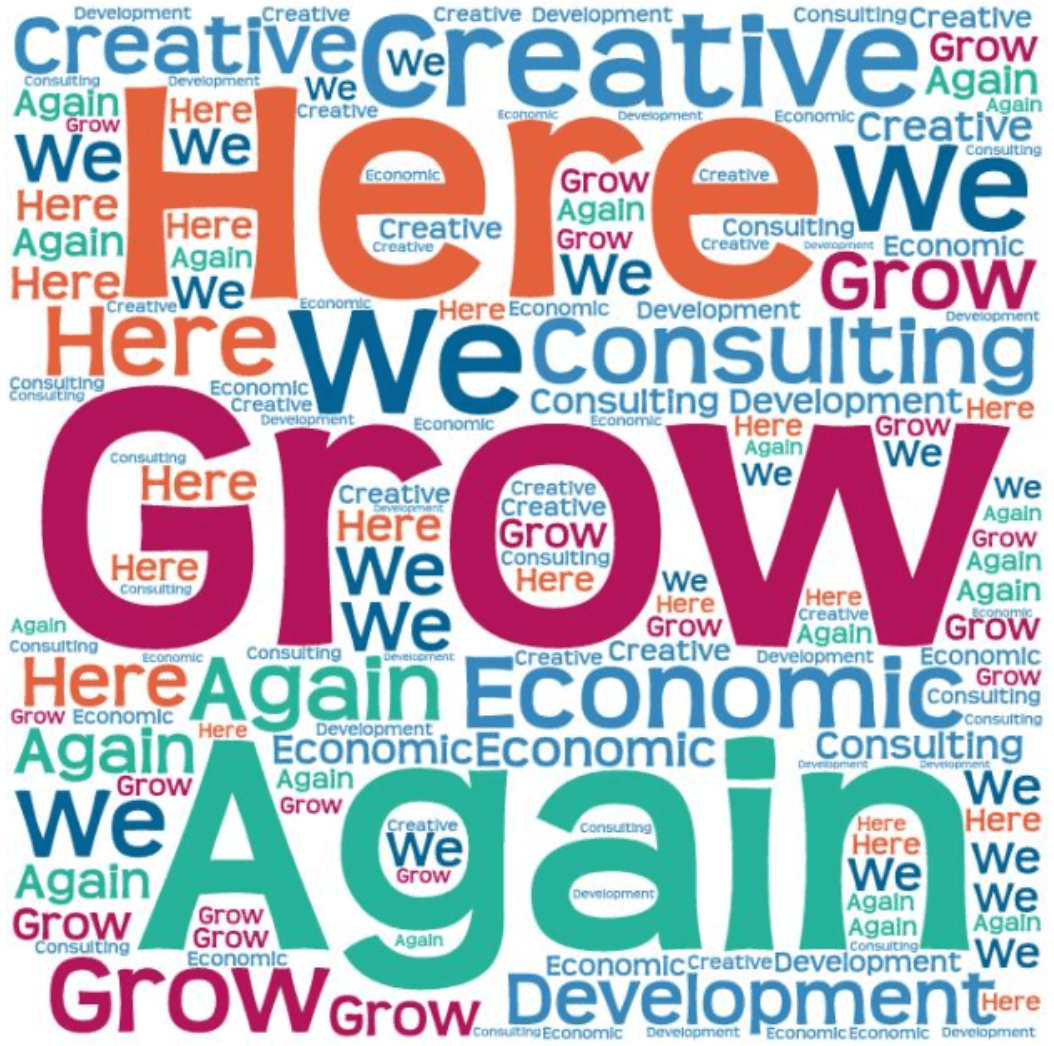 Here we Grow Again - All Aboard! –
August 18, 2020
New Crew Members - Board Committees and Boat Trips a Happening!
Here we Grow Again!
Yes, Freedom Waters Foundation is growing to serve our community even better and more!
With new Board members, we have new vision of serving many more participants and we are all excited!
To make this growth happen, we need some good extra help in the office too, so meet our new CREW members – Debra Jordan, our Office Manager, Sue Davison, our consulting Development Director, and Mary Mausen, our West Coast Program Coordinator.
Debra Jordan, Office Manager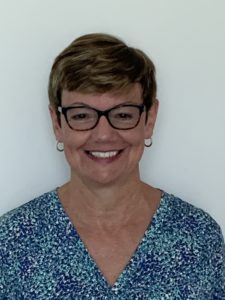 Debra is a newcomer to the Naples area and Freedom Waters Foundation. She and her husband Steve moved to Naples In May 2020. After vacationing in the area several times, they fell in love with the beaches, warm weather, and coastal lifestyle and decided to make Naples their permanent home.
Debra grew up in the Boston area, moved to New Hampshire to raise her son, spent some time in Lynchburg, VA where she met her husband, Steve and then returned to Cape Cod, MA for a while to spend time with family and now has found her joy in Naples.
She has over twenty years' experience serving in non-profit organizations. Debra served as the Executive Director of several public housing authorities providing housing and services to low income families, veterans, seniors and disabled people. She has a strong financial background, grant writing experience, management experience and has served on several non-profit boards. Debra holds a Bachelor's Degree from Stonehill College, a Master's Degree in Education from Antioch University and an Executive Director Certification from Rutgers University. Prior to her non-profit service, Debra served as V.P. of Finance in the private sector.
In her spare time, she enjoys going to the beach, kayaking, boating, meeting new friends, traveling, and spending time with family.
Debra loves helping people and making a difference in people's lives. She especially enjoys spending time with children and seniors, problem solving, and finding a way to overcome obstacles. She is very excited and grateful for this new adventure in her life and being part of the team at Freedom Waters Foundation.
Mary Mausen, Program Coordinator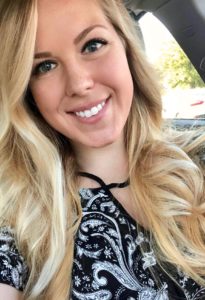 My name is Mary Mausen and I'm a Naples, FL native and U.S. Air Force veteran. During my time in the service I worked as a Financial Services and Analysis Supervisor. I also had the privilege of travelling around the world to various bases in the United States, Europe, and Middle East. After 8 years of Active Duty, I decided it was time to come back home to my family and earn my BA in Psychology at FGCU. When I'm not in school, I enjoy fishing, riding horses, biking, shopping, laying on the beach, and spending time with my Staffordshire Bull Terrier, Belle. Serving others is my passion and I'm beyond thrilled to be apart of such an amazing mission and organization.
Sue Davison, Development Director, Consultant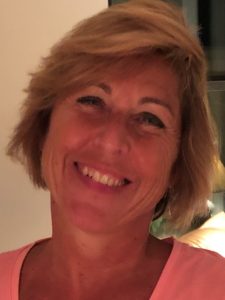 Sue Davison is a philanthropy consultant specializing in fund development planning, board and staff training, and major gifts cultivation and stewardship strategies. During her 30+ year career, Sue has worked in development positions at the University of Pennsylvania, University of Connecticut and the United Way. She has served in senior staff roles at the Springfield Symphony Orchestra, Springfield Museums, Hartford Stage and Neighborhood Music School. Recent clients include the Coast Guard Academy, Girl Scouts of Connecticut, The Legacy Theatre and Neighborhood Music School, all located in Connecticut. Sue recently moved to Naples, Florida with her fiancé John and their dog Koko, and enjoys running, hiking, swimming, kayaking and gardening. She is currently working as a development consultant with Freedom Waters Foundation in Naples and is an active member of the Newcomers Club of South Naples.
FineMark National Bank and Trust features Freedom Waters Foundation in their Annual Report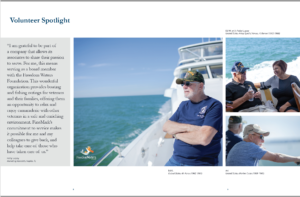 FWF Weller Day Boat outing -8/1/20- Naples
FWF Weller Day Boat outing -8/1/20- Jupiter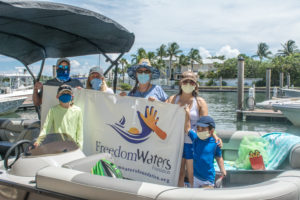 FWF Weller Day Boat outing -8/16/20- Ft. Myers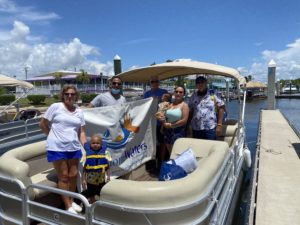 FWF Weller Day Boat outing -8/5/20- Ft. Myers
Freedom Waters Foundation is exciting and delighted to provide a little Freedom and Joy in the lives of all those we serve and involved in our organization. Thank you – Everyone! May you live in Freedom and Joy!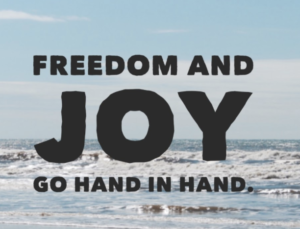 Interested in joining our team? Contact Us today and start making a difference!