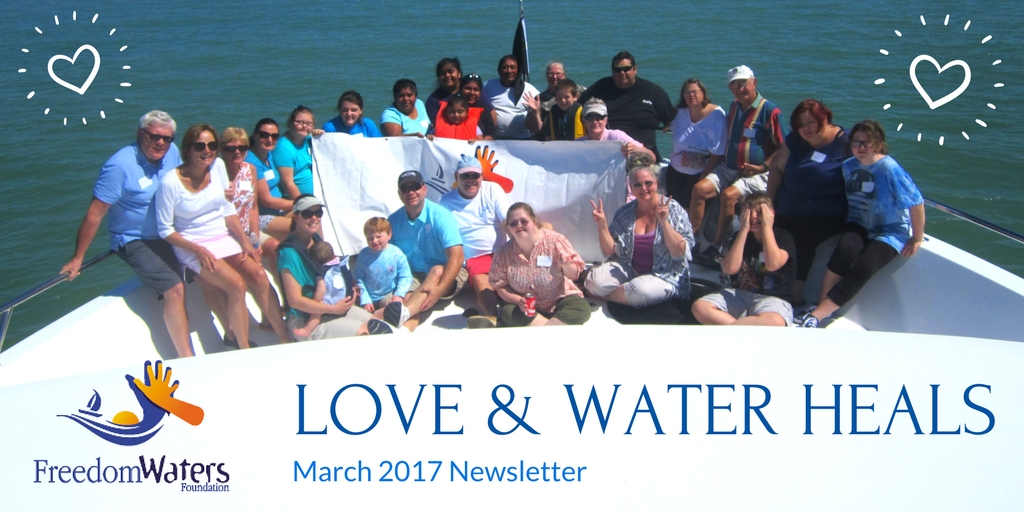 March 2017 Newsletter: Love & Waters Heals –
March 30th, 2017
Ahoy Friend,
Freedom Waters Foundation had a record month in February 2017, with over 20 boat outings, serving children and adults with special needs and our veterans, on both the west and east coast of south Florida.
Children with cancer and other life threatening illnesses, children and adults with a variety of abilities, veterans – with boat owners, captains and crew – all coming together to enjoy and share in making memories.
Together, we all Make it Happen!  
Thank you all for your participation, assistance and sharing out on the water! You make a difference, each and everyone of you!
Debra Frenkel, LCSW
Executive Director/Founder
Interested in joining our team? Contact Us today and start making a difference!