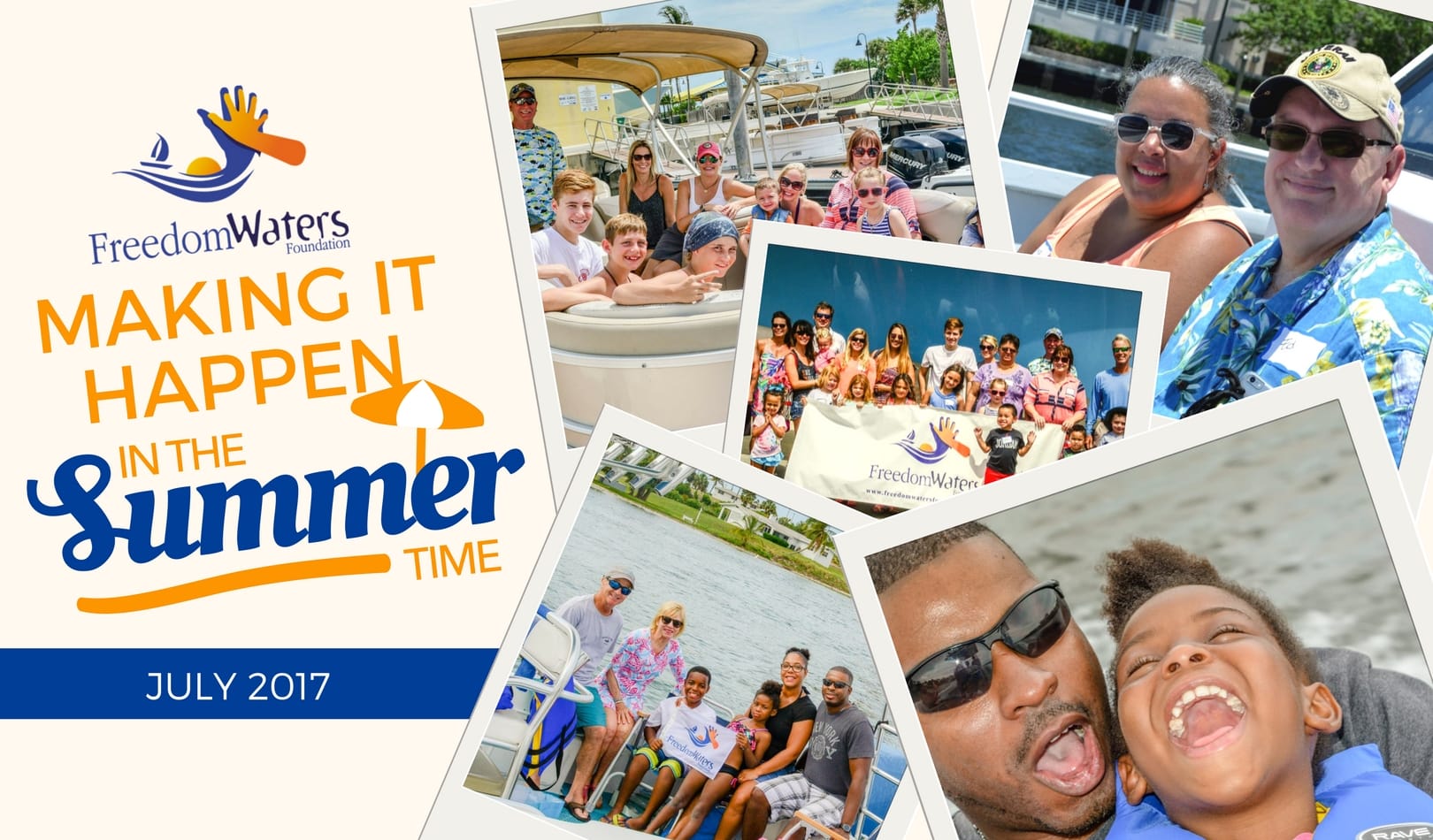 Summer Slow? – FWF is Go, Go, Go! –
July 17th, 2017
AHOY FRIEND
Summer is in full swing…infact, mid way through and Freedom Waters Foundation has been so busy that it has taken me this long to get the news out to all of you!
It's a go, go, go summer! We have record numbers of boat outings with the addition of Lori Griffith, as the Program Coordinator in Palm Beach; a large boat that we are using in Ft. Lauderdale and many new volunteers who are taking lead roles in being the Program lead on each of our outings.
Participants, boat owners and volunteers are all making waves in the kindest, most loving ways.  I get overwhelmed when thinking about how many lives that Freedom Waters Foundation touches and how it changes peoples lives, not just for a moment but leaves lasting impressions for all involved.
Thank you all!  Please know you are making a difference in many ways. Your heart, love and care is being radiated through all of the Freedom Waters Foundation's programs….and the smiles tell say it all.
My best to you with heart filled gratitude,
Debra Frenkel, LCSW
Executive Director/Founder
Interested in joining our team? Contact Us today and start making a difference!